Skip to product information
Crafting With Crypto
PulseChain Crypto Bundle Velcro Leather Patch
Regular price $74.99 Sale price $50.00 Save 33%
No Compromises
In Quality

100% Satisfaction
Guarantee

Free Shipping
Over $100
Pulsechain Premium Crypto Patch
 Unleash your style and show your support for freedom of speech and American-made products with this dual-functional accessory handmade in USA Pulsechain Crypto Hat
This luxurious accessory offers comfortable fit, premium materials, and a versatile design. Make a statement by showcasing your favorite crypto brand with the convenient velcro patch and add a touch of luxury with the swappable leather patch. Elevate your crypto fashion game and support American craftsmanship - order now!
We do offer a Hat & Premium Velcro patch of this version 👉 HERE
"Attached the versatile Velcro patch to any surface with a velcro loop for a customized touch. From jackets and hats to bags and walls, the possibilities are endless. Add a personal touch to your belongings and showcase your unique style with this versatile Velcro patch."


Please note that due to the natural variations in the leather, laser-engraved items may vary in their appearance. This adds to the unique character and charm of each handcrafted item and should not be considered a defect.
Recommended Products
Add on optional description to this section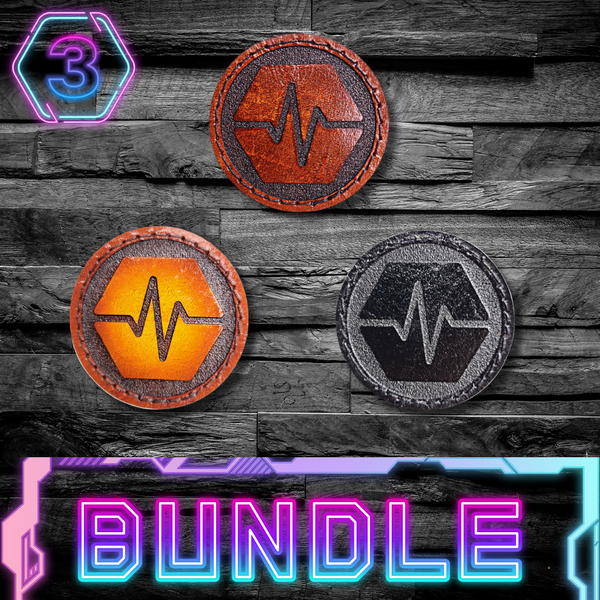 PulseChain Crypto Bundle Velcro Leather Patch
Regular price $74.99 Sale price $50.00 Save 33%